Main content starts here, tab to start navigating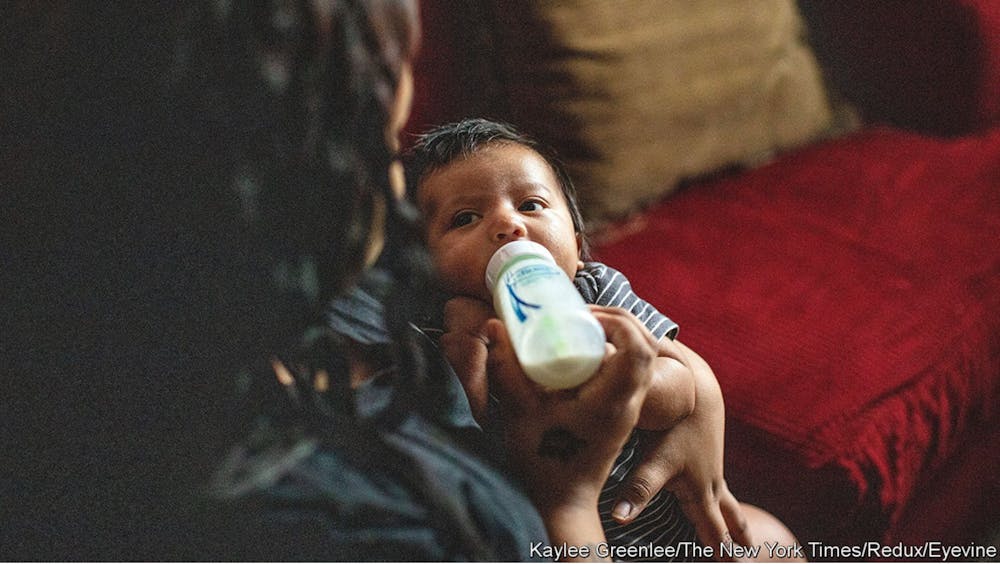 Access to affordable baby formula has become nearly impossible for families all across the country. Parents are rationing for their babies as they search for more formula, some traveling hours from home only to find empty shelves and outrageous prices. This is a national hunger crisis.
Countless mothers are unable to breastfeed due to a variety of reasons, including health issues or because they work in low-wage jobs where they cannot afford time to breastfeed. For their babies, formula is the only option.
For those already struggling to make ends meet, soaring prices for something like formula can cause food insecurity that affects the entire family. In New York City alone, childhood hunger is up 55% from pre-pandemic numbers, with 1 in 4 children not knowing where their next meal will come from.
Please help us as we work with community partners to buy formula and distribute it for free to those who need it most. Just $35 can help feed a baby for one week.
We are deeply grateful for your support.